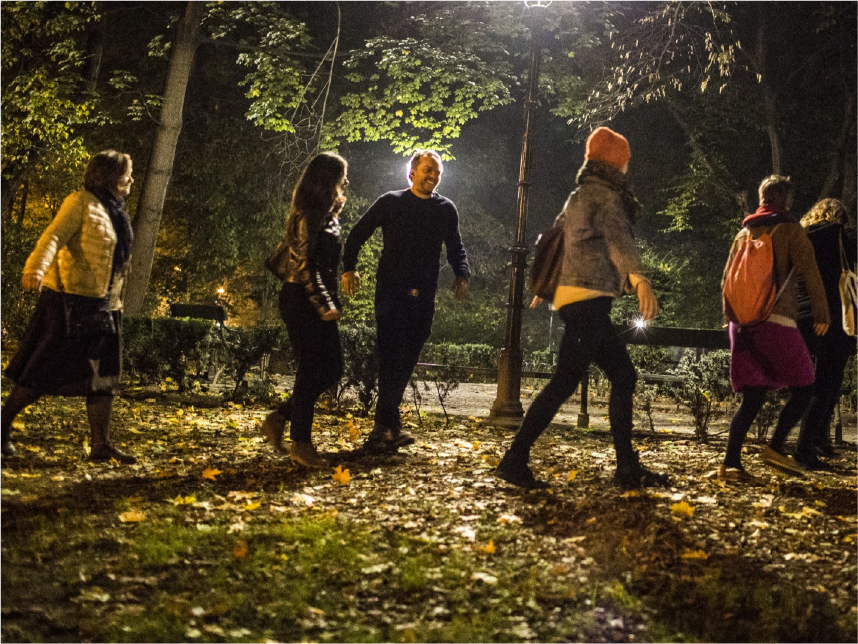 liminal and Trust in Play welcomes 30 creators from all over the world, ready to fill Elefsina with games!
Meet the designers, help them set up games about Elefsina and the Mystery and become part of a great community of creators.
Arriving from Mexico, Japan, Italy, Burkina Faso, Hungary, the Netherlands, the Netherlands, Cyprus, Sweden, Norway, Great Britain and other countries, 30 designers, artists, architects, anthropologists, storytellers and public play experts, start their journey to arrive in Elefsina on July 16th, to meet the Mystery and create together for a week.
Centered around the 4th Gymnasium and the Old Town Hall, they will design games and experiences with the people of Elefsina for a week. Role-playing games, games with simple materials, games with strange lights, games inspired by Elefsina itself, invite you to see the city with fresh eyes.
What will happen in Elefsina's Trust in Play
Join us for an Open Night of new social games, with experiences specially designed for Elefsina and inspired by its mysteries and history!
For one week, a group of designers, artists, architects and researchers from all over the world live and work together in order to create mysterious, poetic, fun and playful experiences – exploring the mysteries of Elefsina in a variety of ways. The games make use of easy instructions, puzzles, light, shadow, sound, your bodies and the architecture of public spaces.
During the Trust in Play OPEN NIGHT, you can play these games together with the school participants for the first time, discuss your experiences and brainstorm what can be improved.
---
Useful information
When: July 22nd 6pm-midnight
Where: The meeting point is at The Old Town Hall of Elefsina,
What: On site, there will be a σchedule of different games and experiments that you can try out individually and in small groups. The designers will be there to instruct you, and you can hang out and discuss the experiences afterward.
Who: Recommended for ages 10 and over (yes, adults like to play too!), some games suitable for kids together with their parents.
Find more info here.