The universally accessible documentary on gender-based violence and disability "SAFEable Accessibility and inclusion in the information and protection from gender-based violence" travels to Greece and the world!
SAFEable, created in collaboration with Diotima Centre and directed by Niovi Anazikou, is being acknowledged in Greece and abroad as a work of double importance: On the one hand, it examines for the first time in Greece the encounter between gender-based violence and sensorial disability. On the other hand, on a creative level, it is an innovative documentary in its approach towards inclusion and accessibility, as it has included people with disabilities in all its production stages and is presented in an accessible format for all members of the audience.
SAFEable in and beyond the borders
The documentary has been or is being screened:
at the Thessaloniki International Documentary Festival and Agora Doc Market 2023
at the International Women's Day in Cyprus event organised by the Cyprus Confederation of Organisations of the Disabled
at the Athens Civil Society Festival 2023 (21-23/04/23)
at the Film Department of the Students' Cultural Club of the University of Athens (27/5)
at the Komotini Penitentiary within the period May – September 2023.
at the Trikala Detention Centre within the period April – September 2023
at the Human Rights Film Festival Berlin 2023
at the Thessaloniki Penitentiary within the period June – September 2023, as well as at the KETHEA – PROMETHEUS space operating within the penitentiary.
at the Cinema Club of Andros on Tuesday 27/6
At the same time, we plan its participation in various international festivals and it is also included in the curriculum of educational courses on gender rights and gender-based violence.
We'll be back with more news soon!
---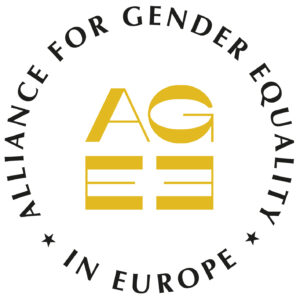 The documentary was realized with the support of The Alliance for Gender Equality in Europe.