SENSin is an Alternative brains rule innovation workshop that aims at transnational symbiotic collaborations and public engagement through exploring the senses in holistic ways. Christos Papamichael and liminal will participate with a three-hour online masterclass on Multisensory Approach to Culture and Accessibility on Tuesday 9 May at 4 pm.
About SENSEin
The Creative & Cultural sectors have taken a hit for the past year and a half. With this project, the organization wants to assist in the resilience effort bringing an attitude towards creativity and reinforcing exploration and experimentation in transnational and transcultural collaborations. They are proposing a project that will benefit both the creatively distant audiences and the creatives/culture professionals.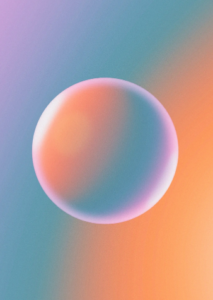 At the same time they will engage with inclusion practices, thus revolutionizing experiences from a sensory perspective. They are implementing a project that focuses on engaging audiences in a wider spectrum by bringing in the foreground inclusion for people with sensory disabilities. Innovation practices will lie within the subject of the senses with the consortium partners exploring the possibilities of experiences focusing on understanding the basic human senses and their enhancement within a multi sensory cultural experience.
Within this project, they prioritize wider Audience engagement, establishing Sustainability practices for cultural/ creative projects, and reaching an International dimension through this collaboration. For these purposes, they have established an action plan with experiential and NFE activities with the employment of various digital tools that will result in engaging events with sensory enhancement on a local and transcultural level and apply art communication/ comprehension practices to larger audiences. In parallel, they will establish Sustainability practices for cultural creative projects both on the sustainability of productions and ecological impact applied and evaluated through this project's activities.
Masterclasses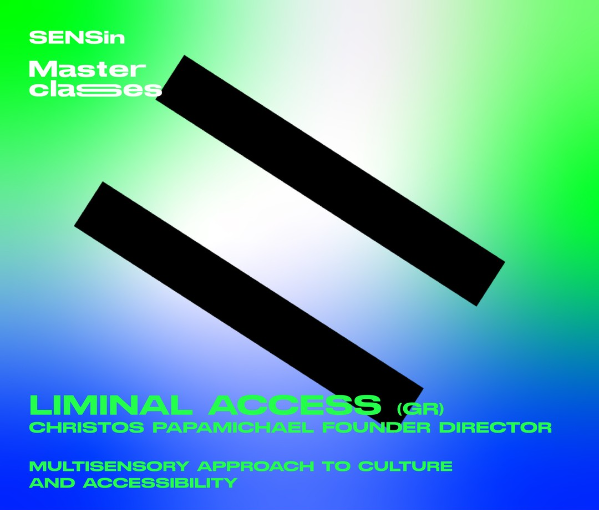 Within this framework, they organize a series of 7 masterclasses focused on the senses, led by experts dedicated to studying and working with each sense, and groups experienced in sensory impairment within the cultural field and specialists in sensory neurology. These in-depth classes will provide knowledge and insights into the various senses, and will empower the creative community to design multi-sensory experiences that are accessible to everyone.
Participants will learn from and engage with these experts, covering a range of topics, from the mechanics and functions of the senses, to the meaning and interpretation of sensory experiences. Thus they will gain valuable skills and knowledge applicable to their own work.
liminal's Christos Papamichael will present "Multisensory Approach to Culture and Accessibility" on Tuesday 9 May at 4 pm. This masterclass aims to provide useful insights on access methodologies for the arts, focusing on the use of senses. Through theory, best practices examination and Q&A with people with sensory disabilities, we attempt to explore the possibilities and the wide spectrum of ways to experience art through our senses.
He will be accompanied by Yannis Vitsos and Olga Dalekou.
Interpretation in the GSL: Myrto Ganouri and Androniki Xanthopoulou.