Don't miss Liminal Open Days 5, a two-day drama school simulation workshop by liminal as part of Our Festival 9 on 29 and 30 July!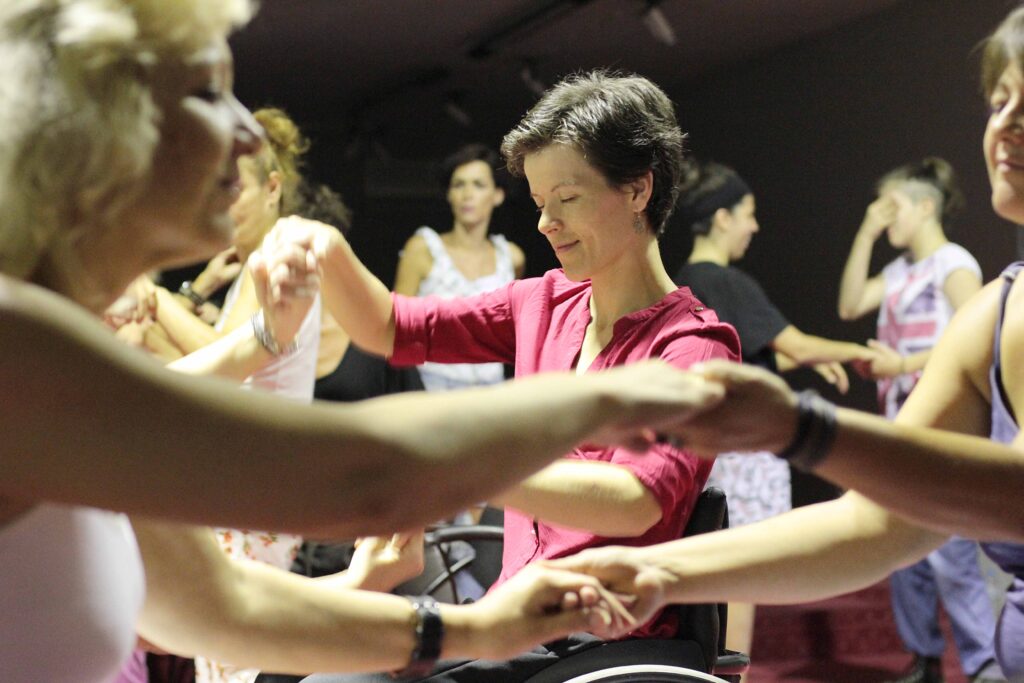 What is Liminal Open Days 5
The educational program "Liminal Open Days – Drama School Simulation" is organized once again in the framework of Our Festival 9 and invites you to take part!
After the positive outcome of the five previous events, we renew our appointment for the weekend of 29 and 30 July 2023 at the Youth Centre of the Municipality of Halandri.
Liminal Open Days 5 is a two-day educational program for an inclusive group of people with and without disabilities that functions as a simulated Drama School. A team of instructors conduct workshops and presentations covering most types of courses taught at drama schools, giving a glimpse of attending a drama school and removing the barriers that disabled artists face in their education and access to the performing arts as creators.
Useful Information
Liminal Open Days 5
📅 Saturday 29 and Sunday 30 of July 2023, 11:00 – 19:00
📍 Youth Centre of the Municipality of Halandri, Antigonis and Danaidon str., 15232, Halandri (Map)
Duration: 8 hours daily with intermissions
Registration is required at access.liminal@gmail.com
The programme is open to everyone* regardless of social, age, physical, ethnic and linguistic characteristics.
The main selection criterion is the personal motivation of each candidate to participate.
The language in which the workshops will be held is Greek and there will be simultaneous interpretation in Greek Sign Language and lip-reading on request.
The content, methodology and venues are accessible to people with disabilities.
A certificate of participation will be issued at the end of the programme.
Participation is free of charge upon reservation.
*Persons who are under 18 years of age on the date of the program must have the written consent of their guardian.
Find more information and the full program of Our Festival 9 here.