Presented for the 5th year
12 ANGRY MEN
..facing their moral senses
Every vote is a battle…
But a battle that must be won only by the weapon of truth!
What will their judgement be?
And with what cost for each one of them?
12 ANGRY MEN. The sold-out judicial drama of the past years in Athens, after many awards and excellent reviews, continues for a 5th year!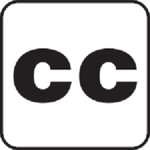 Continuing our collaboration with the director Konstantina Nikolaidi we provide English subtitles for the performance every Thursday!
For one more year, the atmospheric Alcmene theatre is transformed into a courthouse and both, the jurors and the audience, face their moral senses!
Plot
In a New York City courthouse, a sixteen-year-old boy from a slum is on trial for allegedly stabbing his father to death.  His fortune is in the hands of the 12 jury speakers, who will decide whether he is guilty or not. In this case, the death penalty is mandatory. The 12 jury speakers, locked in a room, must decide unanimously for the life of the boy while facing each one's conscience. The 12 jury speakers reflect the society's prejudices through 12 vivid psychographics that unfold in front of the viewer's eyes.


Type: Judicial Drama

Text: Reginald Rose
Translation/Direction: Konstantina Nikolaidi
Scenography: David Negrin
Costumes: Kiki Miliou
Original music: George Perou
Movement: Christina Fotinaki
Light design: Alexandros Alexandrou
Director's assistants: Magdalini Palioura & Katerina Konstadellou
Costume's assistant: Danae Anezaki
Photographs: Vangelis Rasias
Graphic design: Giannis Stivanakis
Promo video: Kostas Gerabinis
Public Relations: Angie Nomikou
Production company: A PRIORI www.a-priori.gr
The actors:
Nikos Vatikiotis, Tassos Gianopoulos, Sotiris Douvris, Manos Zaharakos, Alexandros Kalpakidis, Trifon Karantzas*, Thanassis Kourlabas, Periklis Lianos, Konstantinos Moutaftsis, Konstantinos Bazas, Pantelis Papadopoulos, Tassos Papadopoulos, Orestis Trikas.
Alexis Stavrianos as the guard
Nena Menti as the voice of the judge
Extra performances can be arranged.
Please contact Μrs Angie Nomikou (tel. 6932 25 80 73)
Price: 17 euros (12 euros for students)
THE PERFORMANCE IS UNDER THE PROTECTION OF THE GREEK DEPARTMENT OF AMNESTY INTERNATIONAL AND HAS A CHARITABLE PURPOSE.
Duration: 100' (without a break)
Booking – presale:
Theatre Alcmene 8-12, Kato Petralona

, tel:

210 3428650

Via web   www.viva.gr